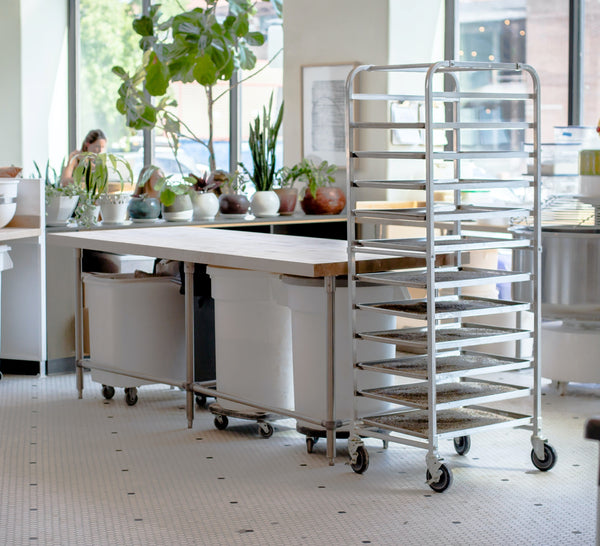 Affordable Storage Solutions
At Stored and Handled we pride ourselves on delivering quality storage solutions to suit all budgets. From stainless steel trolleys to cold room racking, our core range is popular in a wide variety of markets, including: commercial kitchen and catering, front and back of house, medical and the NHS amongst many others. We offer solutions from stock, made to order and fully bespoke - all possibilities are covered!
Easy and Fast to Assemble
No tools required for simple and quick assembly. The lightweight shelving units can be assembled quickly by just one person.
Ideal for Home and Business
With our wide range of products available we can cater for any environment including home, catering & medical environments
Portable, High Quality and Sturdy
All our products are made to a very high standard and with very clever designs which allow easy assembly and disassembly for portable use