Fully Welded 7 Level Dishwasher Trolley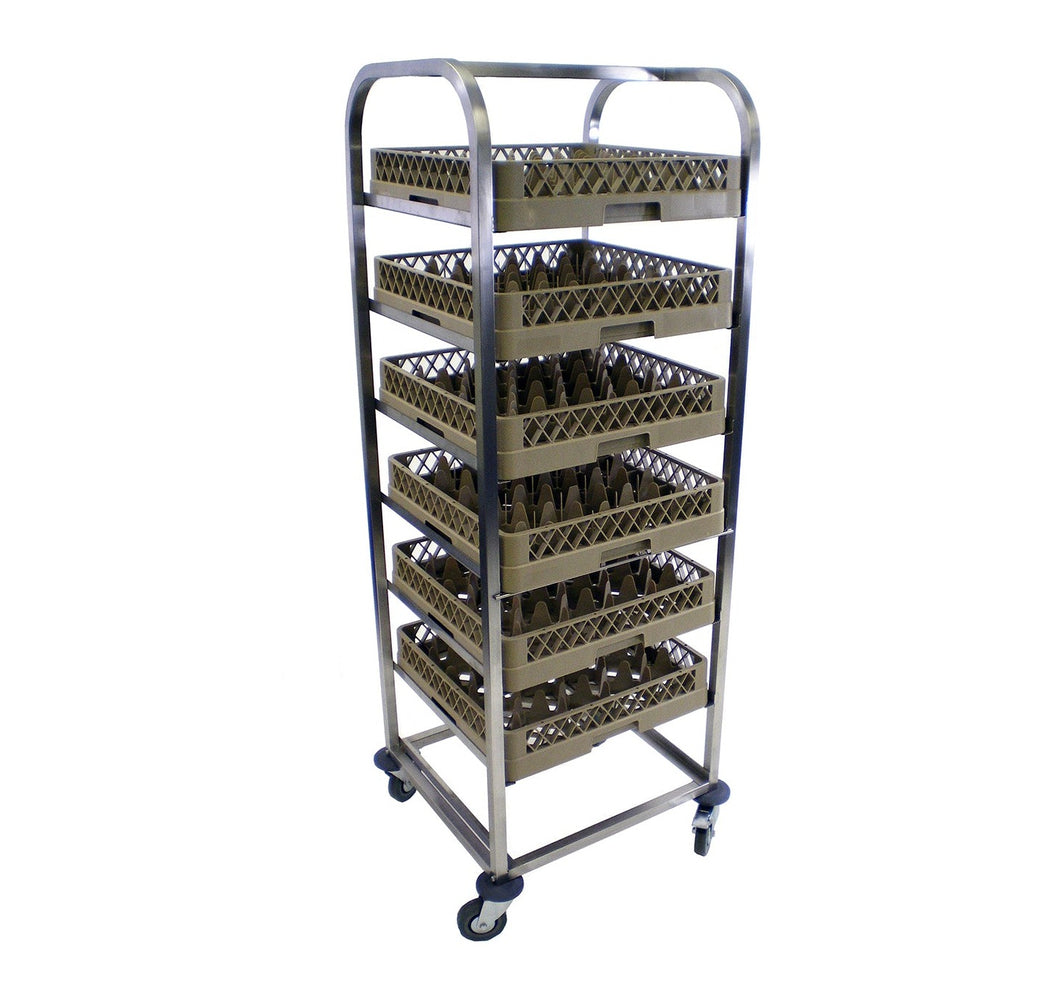 Fully Welded 7 Level Dishwasher Trolley
Stored & Handled
Regular price £284.00 (£236.67 ex. VAT) Sale
Key features:

Size (W) 626mm x (D) 588mm x  (H) 1621mm
Robust, rigid structure for everyday use in a busy professional kitchen
Holds up to seven 500mm x 500mm dishwasher / ware washer baskets
Made from high quality 304 grade stainless steel to prevent corrosion
Baskets spaced perfectly apart to ensure excellent air circulation for effective drying
High load bearing capacity of 240kg max

Bespoke options available
Baskets not included
Additional drip tray available on request
Fully welded so no self-assembly required
Two non-marking braked castors
Hygienic and easy to clean
High quality, robust structure
Professional standard
12 month guarantee
Suitable For
Professional Kitchens
Catering Environments
Canteens 
And many more!
Why Buy From Stored & Handled

12 Month Guarantee 

Affordable Low Prices 
Direct to you
See Drip Tray Here 
N.B. Dishwasher Baskets not included 
A vital addition to any busy commercial kitchen or foodservice area, this dishwasher basket trolley is robust, easy to move and built to last, even with everyday use.

As part of our Made to Order product range, this item requires no self-assembly, can be used immediately. It can hold up to seven baskets which are spaced far enough apart to ensure air can circulate effectively and dry all the contents quickly and evenly.

Corrosion can be an issue where water is present, but this trolley's durable 304 grade stainless steel construction ensures resistance to any corrosive effects.

This is a dishwasher basket trolley that can effortlessly meet the demands of a busy foodservice environment, making it a popular choice in commercial kitchens. Its sturdy construction gives it a high weight loading capacity, and yet its heavy-duty castors allow it to glide smoothly when being manoeuvred, ensuring minimum impact on crockery.

Offering excellent value for money, this is an easy to clean, robust and versatile trolley that will stand the test of time, even in the busiest of catering environments. We also offer bespoke options for customers with specific requirements.

As experts in storage and handling, we draw on our years of experience to offer products that really deliver on quality, durability and versatility. Our UK manufacturing facility allows us to produce items in a cost-effective and efficient manner, as well as creating bespoke solutions that perfectly meet our customers' needs.
See our stock item alternative here
Please contact us if you have any questions.