Fully Welded Stainless Steel 10 Level Clearing Trolley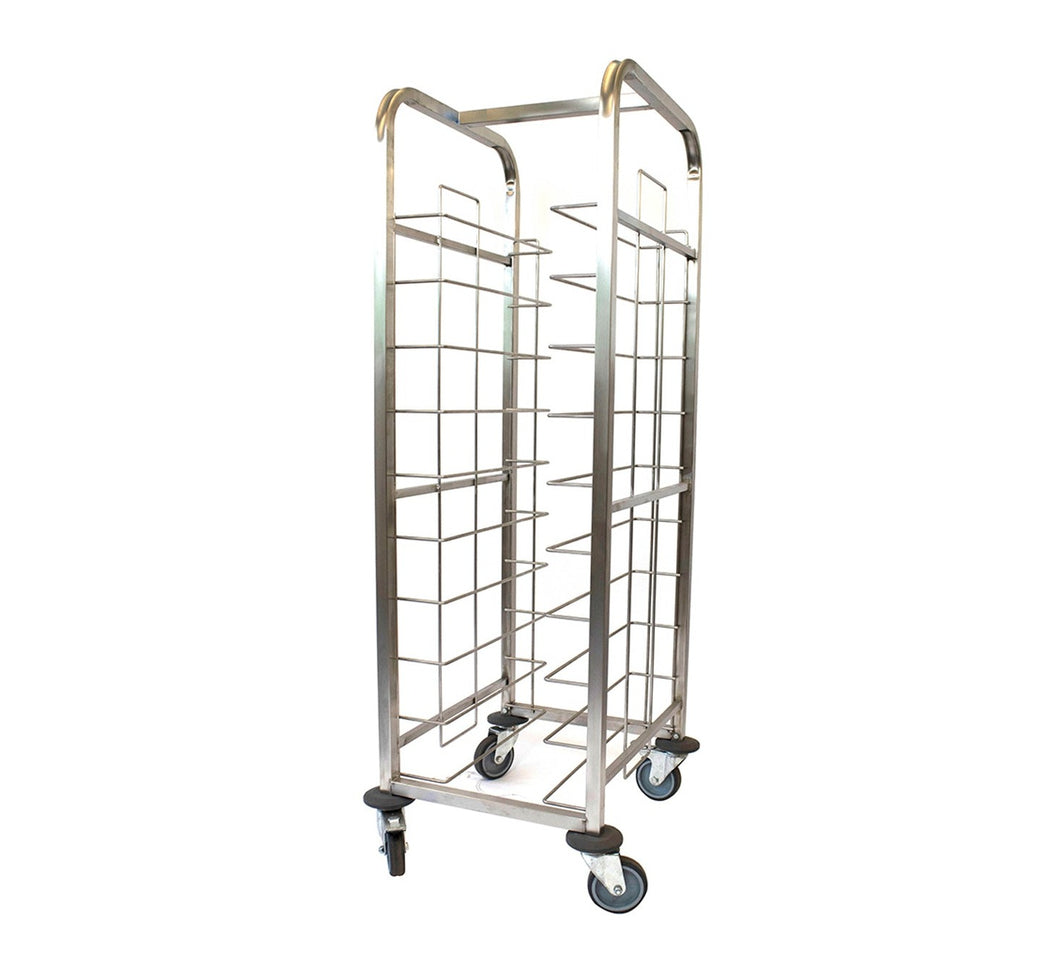 Fully Welded Stainless Steel 10 Level Clearing Trolley
Stored & Handled
Regular price £293.00 (£244.17 ex. VAT) Sale
Key features:

Size (W) 485mm x (D) 578mm x (H) 1393mm
Ideal for use front or back of house
High quality, robust structure
Fully welded so no self-assembly required
Designed to hold 460mm x 360mm trays
Made from 304G stainless steel
Hygienic and easy to clean
Non-marking braked castors assist in loading and unloading
Bumpers prevent damage to frame when transporting
Bespoke options available
Ideal for self service in a Covid friendly environment
Can be fitted with side or back panels
Can be branded with custom logo on sides
Free delivery
12 month guarantee
Suitable For
Professional Kitchens
Catering Environments
Canteens 
And many more!
Why Buy From Stored & Handled

12 Month Guarantee 

Affordable Low Prices 
Direct to you
N.B. Dishwasher Baskets not included 
Our fully welded tray clearing trolleys are part of our Made to Order range of products and are ideal for the catering and foodservice industries.

It is robust yet easy to manoeuvre, perfect for use in a variety of settings including cafés, canteens and commercial kitchens.
With the rise in self service preferences following the coronavirus pandemic, this trolley is ideal for front of house use in a Covid-friendly environment. Tables can easily and quickly be cleared of dirty trays, cutlery and crockery, with braked castors holding the trolley steady during loading and unloading. Bumpers prevent damage to both the trolley frame and any furniture in the seating area.

The versatility of this tray clearing trolley means it is also perfect for back of house use. Made from 304 grade stainless steel, it offers exceptional quality and full resistance to corrosion.

As experts in storage and handling, we draw on our years of experience to offer products that really deliver on quality, durability and versatility. Our UK manufacturing facility allows us to produce items in a cost-effective and efficient manner, as well as creating bespoke solutions that perfectly meet our customers' needs.
Please contact us if you have any questions.