Glass Trolley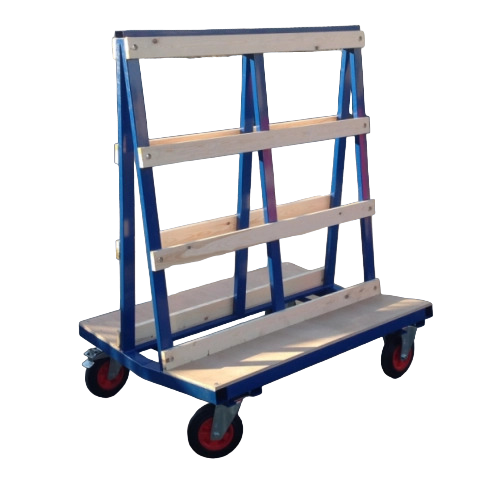 Glass Trolley
Stored & Handled
Regular price £548.00 (£456.67 ex. VAT) Sale
Key Features 
Capacity: 500 kg
Trolley Size: 1220mm x 900mm x 1530mm
Bed Height: 335mm
Shelf Material: 12mm plywood
Wheels: 200mm Black Rubber, 2 fixed, 1 swivel, 1 swivel braked
Why Buy From Stored and Handled
Affordable Low Prices
Excellent Customer Care 
Made in Britain 
Our versatile Glass Trolley is designed to meet your heavy-duty transportation needs. With a robust capacity of 500 kg, this trolley is built to handle even the heaviest loads with ease. Its spacious dimensions of 1220mm × 900mm ×1530mm provide ample space for transporting glass and other items securely.
The trolley's bed height of 335mm ensures convenient loading and unloading, reducing strain on your back and enhancing efficiency. Crafted with durability in mind, the trolley features a sturdy 12mm plywood shelf material, capable of withstanding rigorous use.
Whether you need to transport fragile glassware or heavy objects, our Glass Trolley provides a reliable solution. Invest in this high-quality trolley to streamline your material handling processes and ensure efficient operations in your workplace.
Made to Order