Long Load Platform Truck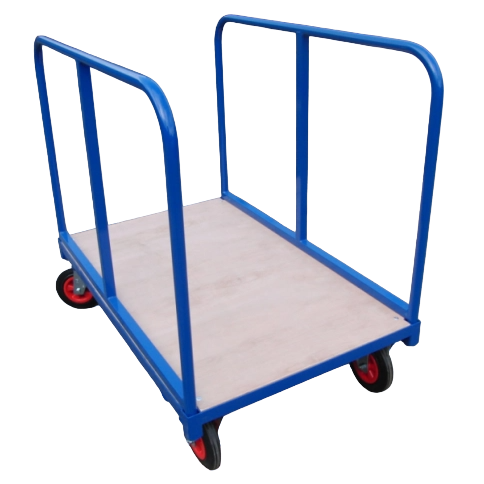 Long Load Platform Truck
Stored & Handled
Regular price £367.00 (£305.83 ex. VAT) Sale
Key Features 
Capacity: 500 kg

Platform Size: 1220mm x 800mm

Bed Height: 290mm

Handle Height: 1000mm

Wheels: 200 mm diameter solid rubber, 2 fixed, 2 swivel

Weight: 40 kg 
Why Buy From Stored and Handled
Affordable Low Prices
Excellent Customer Care 
Made in Britain 
Our Long Load Platform Truck is a reliable and versatile solution for all your material handling tasks. With a sturdy capacity of 500 kg, this trolley is designed to effortlessly transport heavy loads with ease and efficiency.
Featuring a spacious platform size of 1220mm x 800 mm, it provides ample space to accommodate various items, making it ideal for warehouses, factories, and other industrial environments. The bed height of 290 mm ensures convenient loading and unloading of goods.
Whether you need to transport equipment, supplies, or other items, our Long Load Platform Truck is designed to meet your needs. Invest in this reliable and versatile trolley to streamline your material handling processes and improve efficiency in your workplace.
Made to Order